By Community
For Community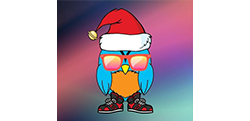 Kangaroo Capital is a community-driven blockchain and cryptocurrency venture capital firm committed to assisting emerging businesses and more established enterprises in their growth.
We believe that technology will make it easier and more economical to learn new skills, gain access to current information, and contribute to the advancement of humanity. The mission of Kangaroo Capital is to make it possible for everyone to invest in incredible initiatives, regardless of their financial means.
In order to give our beloved community the option to participate in these initiatives, our core team believes in investing our efforts in studying ideas and attempting to catch them nicely and early before presenting them. We have a deep belief in the potential for communal growth and advancement.
Blockchains and cryptocurrencies are transforming financial and data services into decentralized, open-source protocols. We believe that these protocols have the potential to massively open competition and innovation in computing, data, finance, and money itself.
We place a major emphasis on network development and commercial expansion projects. We think that good businesses are founded on strong networks and that each additional user who joins the network increases the value of the network for everyone else. When this occurs, the company obtains structural defensibility, which opens the door to the possibility of long-term success for the company.
We're always available
to take your inquiry